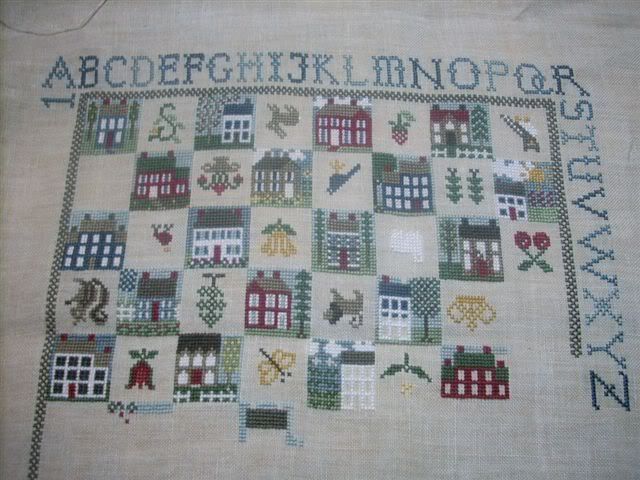 Part II

: "I can't forgive the constant flirting with newer projects."



No two projects are alike. With some, you're happy to put in the time, and can take the project to completion. Others prove to be more difficult. Often abandoned for greener pastures.
In the second installment in the series, we look at how a stitcher can be lured away from a long-term commitment to a project and what it might take to bring them back together. We'll hear from both sides –- stitcher and project –- and get expert advice from the project therapist who will determine if this project can be saved.


The Project's Turn
(Drawn Thread's
Sampler Game Board
): It was a wonderful beginning. We went away for a stitching retreat at Wyndham. I was honored that my stitcher picked me out from her extension stash to go on a stitching retreat in Connecticut. I knew she had other projects in the works that were still hanging around – Spot of Tea II from Samplers and Such, which was very close to being done, but never made it; and Girls Night Out from Kreinik, a kit with Milkpaint silks, which were all the rage for a time but you never hear about them now. It didn't matter to me. I knew I had a lot to offer – I'm a game board with 32 houses and an equal number of wonderful motifs, including a pretty terrific bee. There was no question in my min
d that I could keep her interest.
Sure we had some time apart. What stitcher and proje
c
t do
n't? At first, it was for little things: a bee scissor fob, and a string of Bent Creek designs -- Eagle on an Egg, Pop!, A.Bee.C. But then there were more substantial pieces coming between us: La-D-Da's Leaping Cat, that little French number, Coeur de Provence, from Rouge du Rhin (both of which were completed but are nowhere to be found) and a Chessie and Me Christmas orna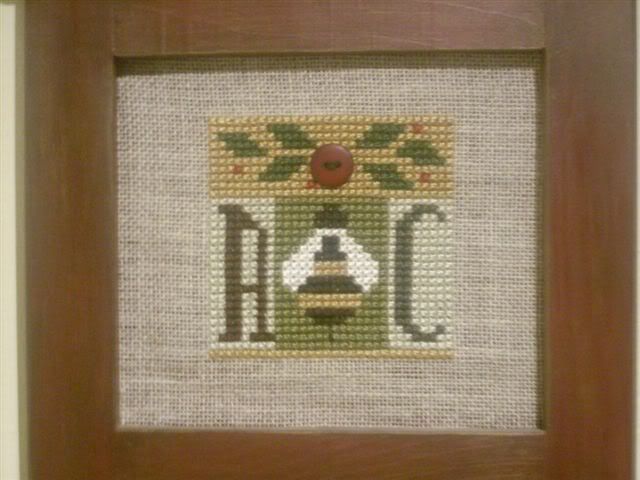 ment. And that's just in one year!

We started to grow apart. There were longer and longer stretches of time when she didn't bother with me. For awhile, I was relegated to a traveling project, as big as I am. It became a "tradition" to stitch me on occasional trips to Stitching Pretty in Maryland. Even that stopped eventually. Oh, she'd pick me up now and then because she felt guilty, but I can't remember the last time she did.


The Stitcher's Turn
: I haven't given up on the Game Board. I know I haven't worked on it for a long time, and there have been many, many others along the way. But I still think of it as a WIP, not a UFO. It's not the Game Board's fault. It has everything I love. I really have no excuse. I want to work it out.


The Project Therapist's Turn:
I think these two have a real chance. But the stitcher really has to make an effort to include Sampler Game Board. I recommend that they set aside an hour to two a week to get reacquainted. It may take some time, but I think they can make it to the end.