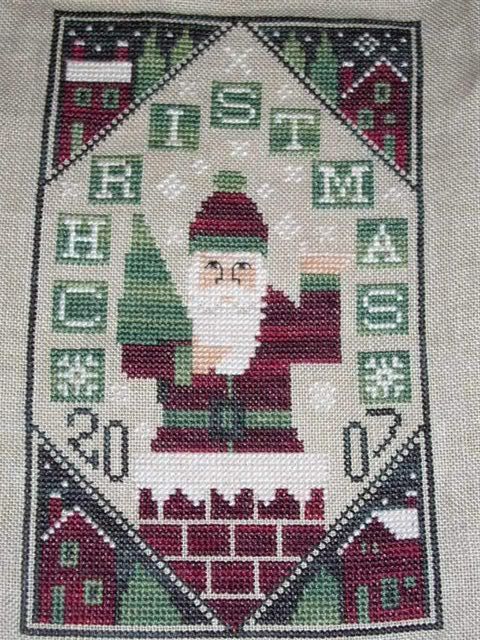 Here Comes Santa Claus is finished! It's my first finish of the year. I bought The Prairie Schooler Limited Edition kit on my birthday in August and have thoroughly enjoyed stitching it. This design encompasses two of my favorite themes -- Santa and houses. When I bought the chart, I mistakenly thought that the trees at the top were a cityscape, which I really liked. Oh well, i
n my mind, it still is. Don't look too close otherwis
e you might notice the "specialty" fibers donated by Jasper and Curry.


On My Toes
I've been making good progress on the sock. Whenever you want some elbow room on the subway, may I recommend knitting with fiv
e very pointy double-pointed needles. On the way home tonight, I'm sure some people chose not to sit ne
xt to me because of my dpns. I'm not exactly graceful using them so they looked quite lethal.



I felt pretty confident working the short rows for the toes and am happy that there aren't any holes at the joins,
so far
.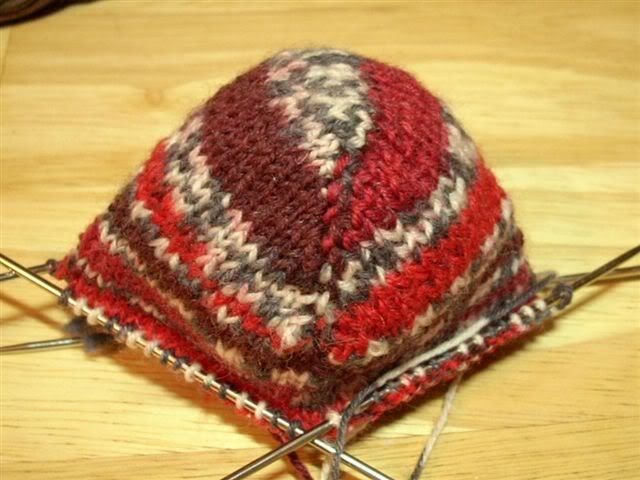 Photo Ott


My Ott light is coming in handy for photo shoots. It's the best light in my living room and allows me to photograph projects without using a flash. I can adjust the exposure with my camera which also helps. By the way, JoAnn's is having a sale on Ott lights. I have the basic black floor
task
lamp, which I bought at Office Depot several years ago, but there are some really nice styles available now.